NEWS:

Stay in Touch: See the books I'm reading & writing on my GoodReads Author page!
Book #2: Jet Set Dreams: A Girl's Guide To Flying High! is now available at Amazon!
Book #3: 15 Dress Adventures & One Skirt Tale is now available at Amazon!!!
(15 Short Stories & One Magical Fairy Tale!)
Book #4: Royal Pea short story in Open Doors: Fractured Fairy Tales (anthology) is now available at Amazon!
Book #5: Hollow Wood short story in Frightening Fables (anthology) is now available at Amazon! October 31, 2020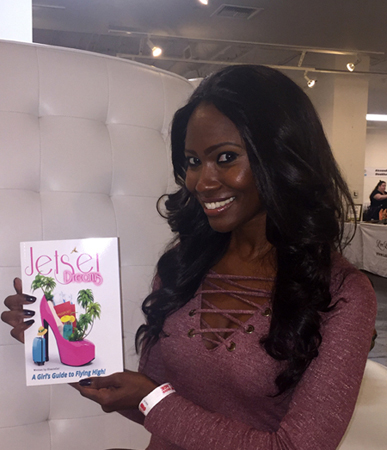 After graduating from a 4-year Private University with a Bachelor of Arts Degree in Political Science (Cheerleader for 2 years), I started my career as a model for 10 Yearsin Los Angeles, CA, appearing in magazines, ads, calendars, campaigns, books, on trading cards and as a spokesmodel touring the USA!
While modeling: I became an Entrepreneur (Online & Offline!)...including creating a domain investment group with my best friend, buying domain names before the "dot com boom" and sold some of the names while the market was hot. I was also able to use these domains from our portforlio to build out several e-commerce sites, partner with others and build exciting as well as profitable joint ventures.
After deciding to stop modeling: I was also inspired to write a motivational book about following your dreams; Confessions of an Internet Model: How I Succeeded on the World Wide Web! I was also inspired to start traveling to other countries (Solo & sometimes w/friends & family), because of my love of traveling; I published the book: Jet Set Dreams: A Girl's Guide To Flying High! to encourage & inspire people to get a passport/visa and travel the world. Most recently, I published a collection of short stories in the book: 15 Dress Adventures & One Skirt Tale!:) I have also had two short stories published in 2 anthologies! Currently enjoying life by the beach in Venice, CA...in love with the ocean & wildly grateful! (October 31, 2020)

BONUS: Read my fairy tale, The Royal Pea, in the book/anthology, Open Doors: Fractured Fairy Tales now at Amazon!
(The story is credited under my pen name!)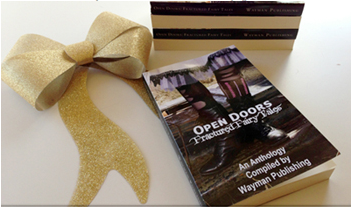 ______________________________________________________________________________________________________



______________________________________________________________________________________________________