NEWS:

Stay in Touch: See the books I'm reading & writing on my GoodReads Author page!
See My Doll: Featured in the 40th Anniversary Black Doll Show at the William Grant Still Arts Center!(Feb. 2021)
Jet Set Dreams: Check out my story featured at The Secret website!
Book #2: Jet Set Dreams: A Girl's Guide To Flying High! is now available at Amazon!
Book #3: 15 Dress Adventures & One Skirt Tale is now available at Amazon!!!
(15 Short Stories & One Magical Fairy Tale!)
Book #4: Royal Pea short story in Open Doors: Fractured Fairy Tales (anthology) is now available at Amazon!
Book #5: Hollow Wood short story in Frightening Fables (anthology) is now available at Amazon! October 31, 2020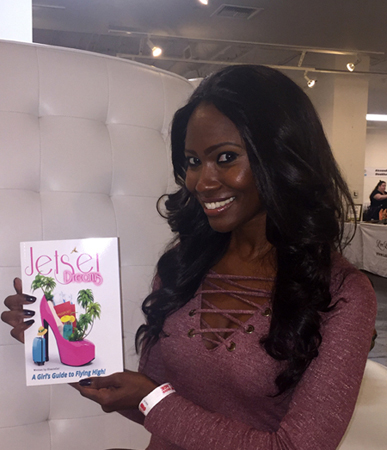 After graduating from a 4-year Private University with a Bachelor of Arts Degree in Political Science (Cheerleader for 2 years), I started my career as a model for 10 years in Los Angeles, CA; appearing in magazines, ads, calendars, campaigns, books, on trading cards and as a spokesmodel touring the USA!
While modeling: I became an Entrepreneur (Online & Offline!)...including creating a domain investment group with my best friend, buying domain names before the "dot com boom" and sold some of the names while the market was hot. I was also able to use these domains from our portforlio to build out several e-commerce sites, partner with others & build exciting as well as profitable joint ventures.
After deciding to stop modeling: My love of writing inspired me to write a motivational book about following your dreams; Confessions of an Internet Model: How I Succeeded on the World Wide Web! My worldwide travels (solo & sometimes w/friends & family), inspired me to write the book: Jet Set Dreams: A Girl's Guide To Flying High! to encourage & inspire people to get a passport/visa and travel the world. In the process, I published a collection of short stories in the book: 15 Dress Adventures & One Skirt Tale!:) I have also had two short stories published in 2 anthologies!
Inspired by my love of stationery, I started my own stationery company! It's fun to sketch & write out ideas for greeting cards, stickers, journals & coffee mugs & see my vision come to life! It still excites me each & every time to see new customers, as well as repeat customers! I'm beyond grateful!
Live life & have fun is my motto! I fully believe in the Law of Attraction! Believing in yourself, being in the attitude of gratitude, as well as surrounding yourself with people that add to your happiness makes all the difference in living a life that you enjoy & excited to wake up to each day!
Currently: Enjoying life by the beach in Venice, CA...in love with the ocean & wildly grateful! (Updated in 2022)

BONUS: Read my fairy tale, The Royal Pea, in the book/anthology, Open Doors: Fractured Fairy Tales now at Amazon!
(The story is credited under my pen name!)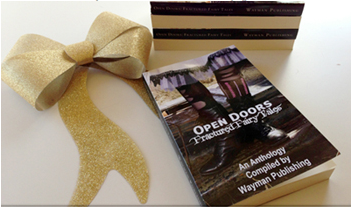 ______________________________________________________________________________________________________



______________________________________________________________________________________________________